Connect your entire business in one.
Close more opportunities faster, bring in users from different functions non-sales functions to help complete tasks associated with opportunities. Enhance your team productivity, collaborate with teams and alliances without any hassle.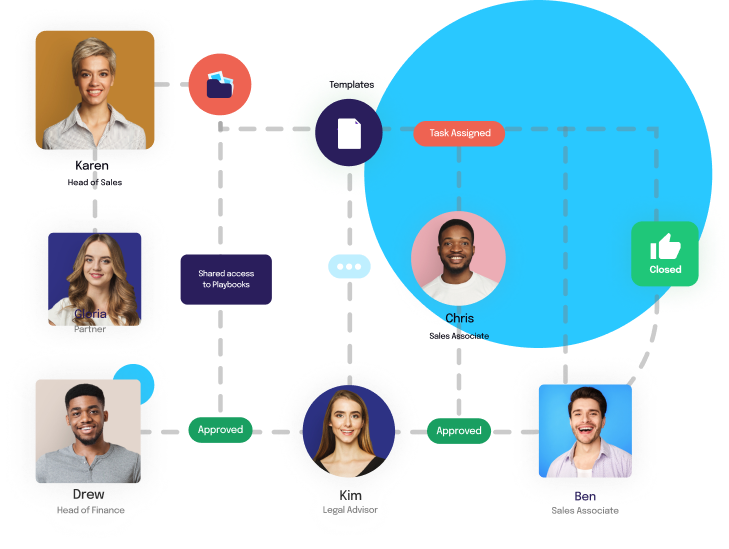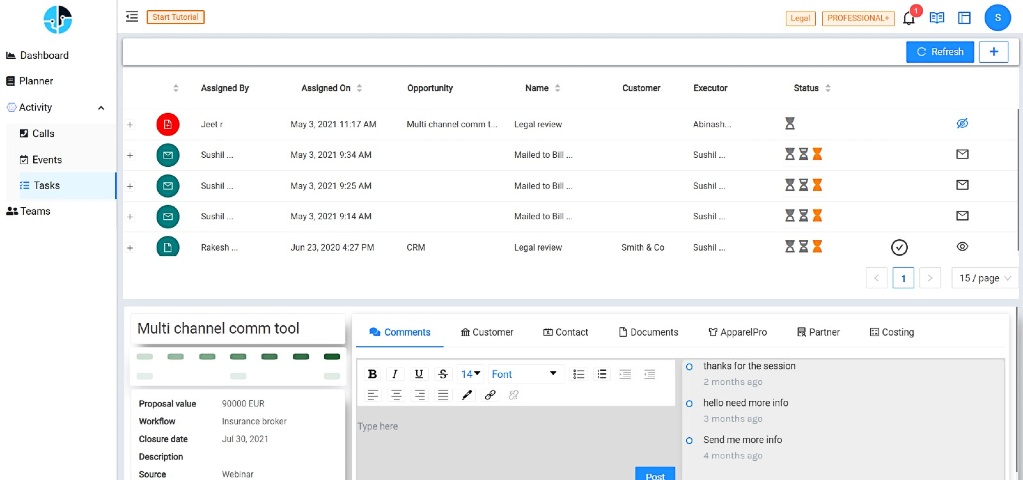 Bring your people in
Bring your teams in together, add people from functions other than sales and let the journey to close begin. Take your team productivity to new heights - faster turnarounds, high-quality proposals and quotes on the go. The Result? More happy customers.
 Create your own customized function and add users

  Support sales on key tasks, approvals and more with role-based access.

  Schedule follow-ups, file sharing and automations, including reminders for approvals and escalations.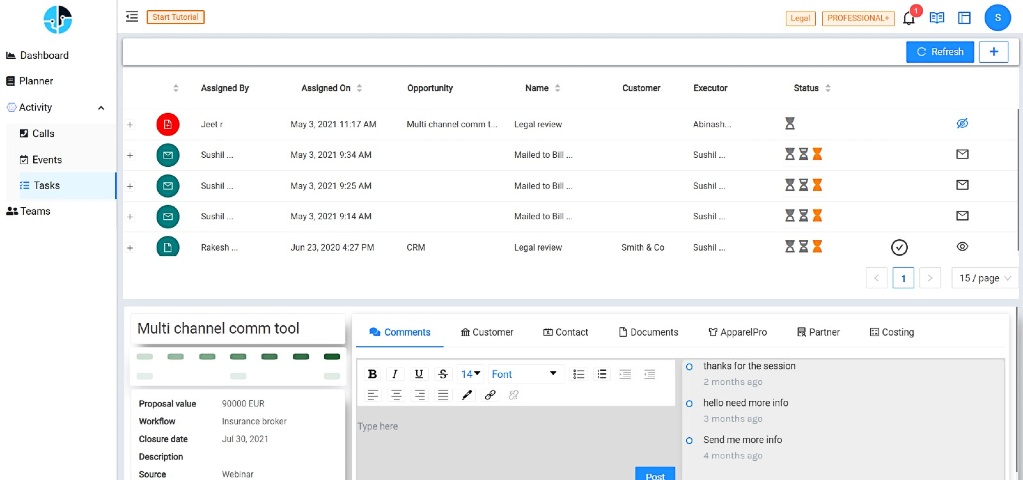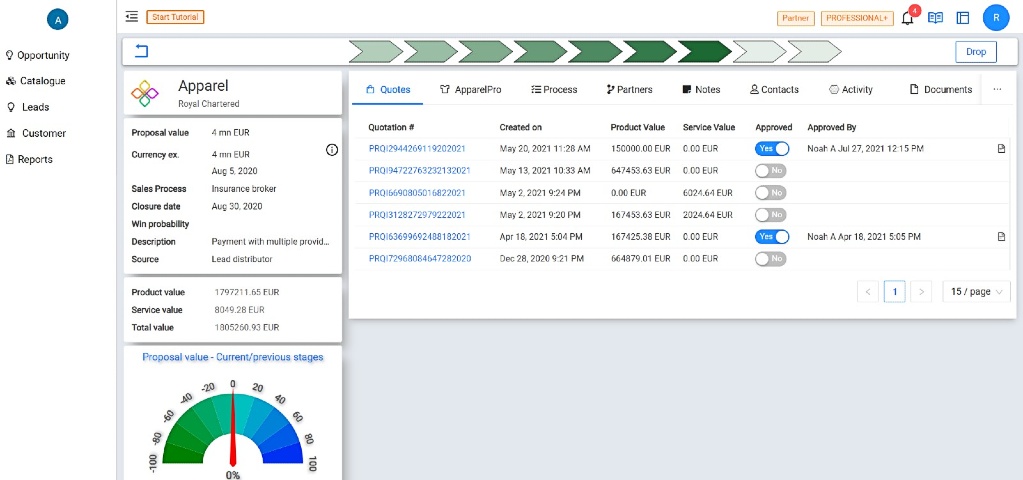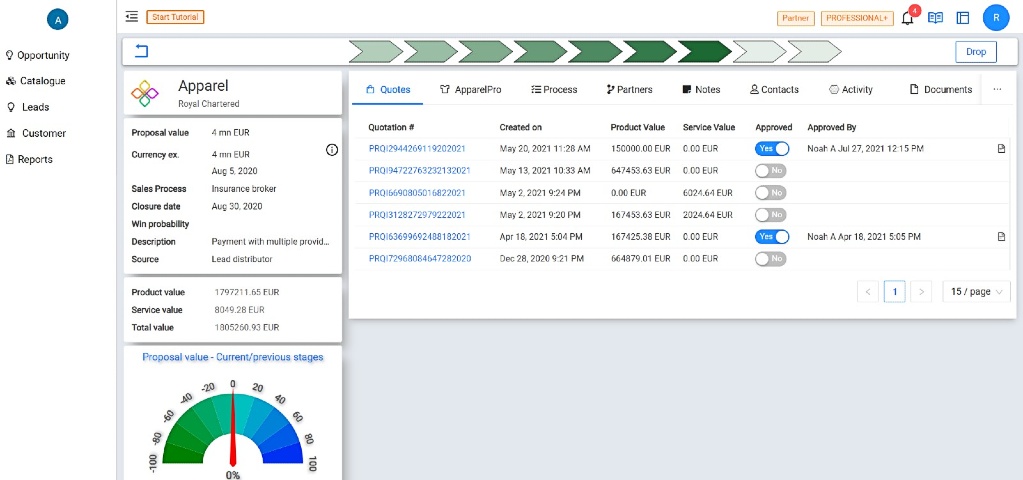 Collaborate beyond your enterprise
Invite third party stakeholders from partner companies to collaborate on your opportunities, Communicate, create and share documents and insights in real-time and lead the way to the winning line.
  Set up approval proccesses, auto close account for your partners to keep tabs on your business and opportunities.

 Communicate seamlessly, create and share documents over opportunities and more in real-time.

  Files are auto transferred on closing of your partner account, ensuring all your data is safe and secure.
Close more Opportunities
Whether you're an enterprise with global footprint or a startup readying for your journey, we've got you covered.
Free 30 days trial for all subscriptions. Full access. No credit card required.