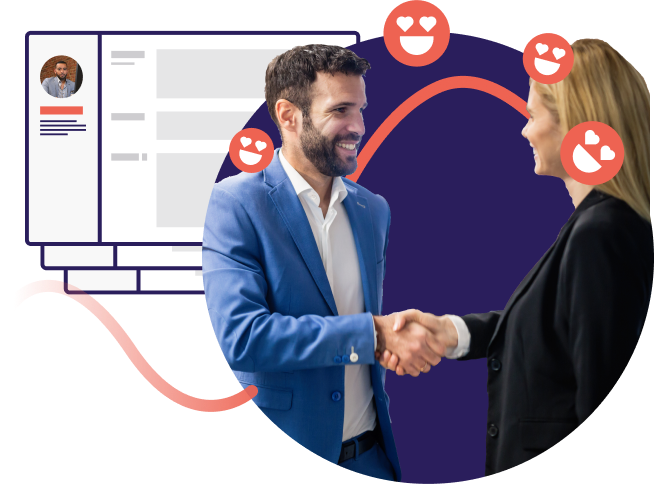 From new customers to customers for life
Remove friction out of your functions. Deepen customer relationships, increase wallet share, upsell & cross-sell. Understand your customers and pipeline in-depth with rich Pareto charts. Track Lifetime Value, Revenue contributions and more key-metrics at one place among your top customers, to sell more and take your revenue to new heights.
Win Customers for life
Stay ahead with the flexibility you need, set up processes that fit your strategies. Focus on what matters instead, winning customers for life. as for the administrative tasks leave it to us.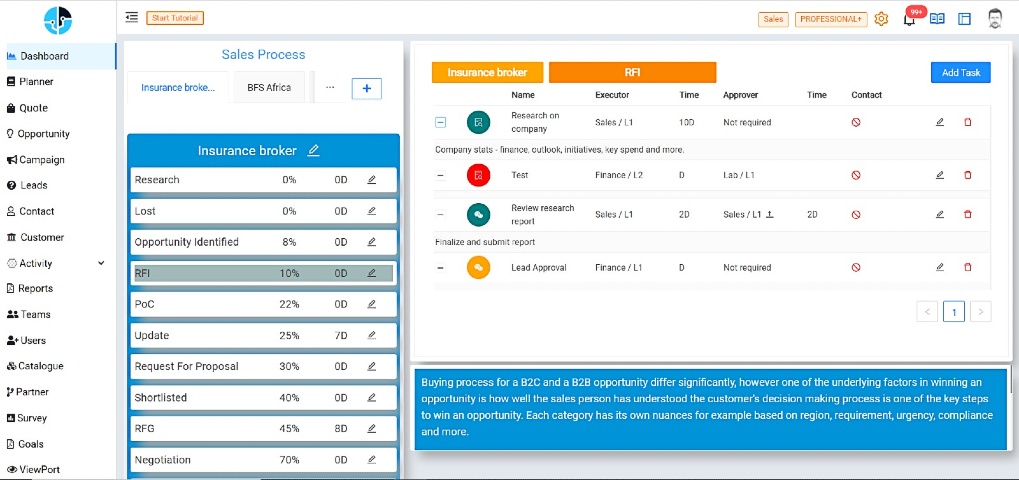 Build lasting relationships
Deepen customer relationships with personalized experiences without any hassle. Customize your efforts for every channel for each customer segments based on industry, geography, size and more.
  Create and manage your opportunity life cycles across your sales processes - track milestones, expedite progress and more.

  Manage multiple customer segments and their customer journey with multiple milestones.

  Rich insights and analytics to help you close more and fast.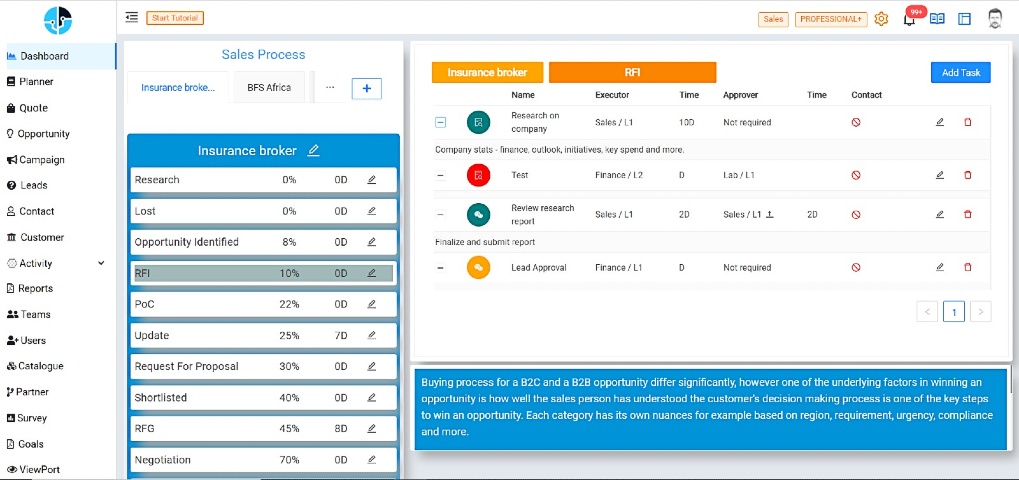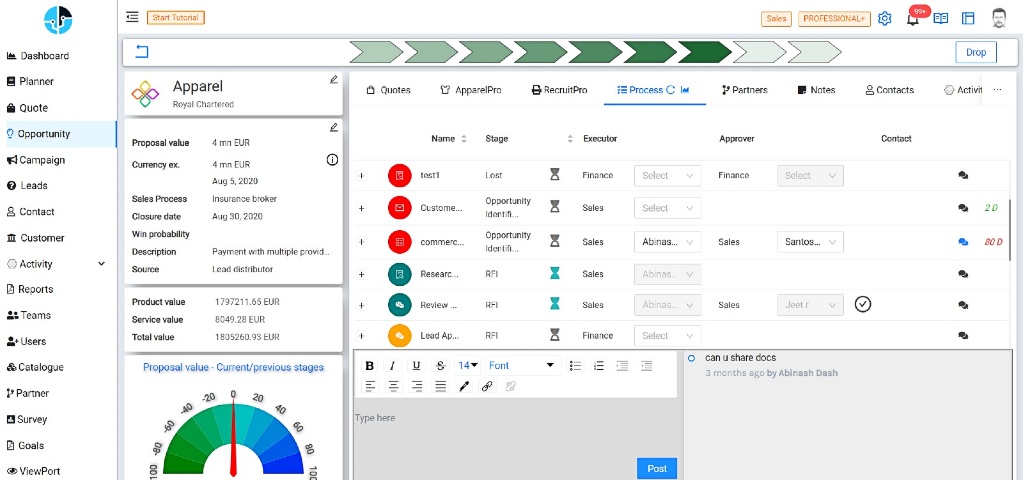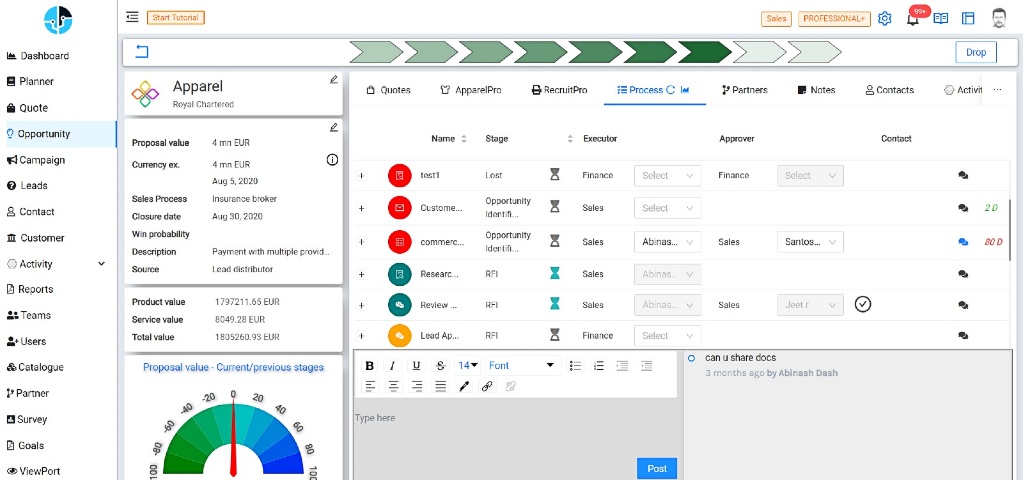 Sales processes as Integrated Workflows
Collaborate with team members and give the closure your customers need with the right inputs. Close more opportunities faster.
  Create sales processes, add tasks, send for approvals, link SLAs for each activity.

  Bring in users from different functions. assign roles and start collaborating towards a win with simple configurable rules.

 Collaborate and communicate with teams, so that each customer is serviced in a timely manner.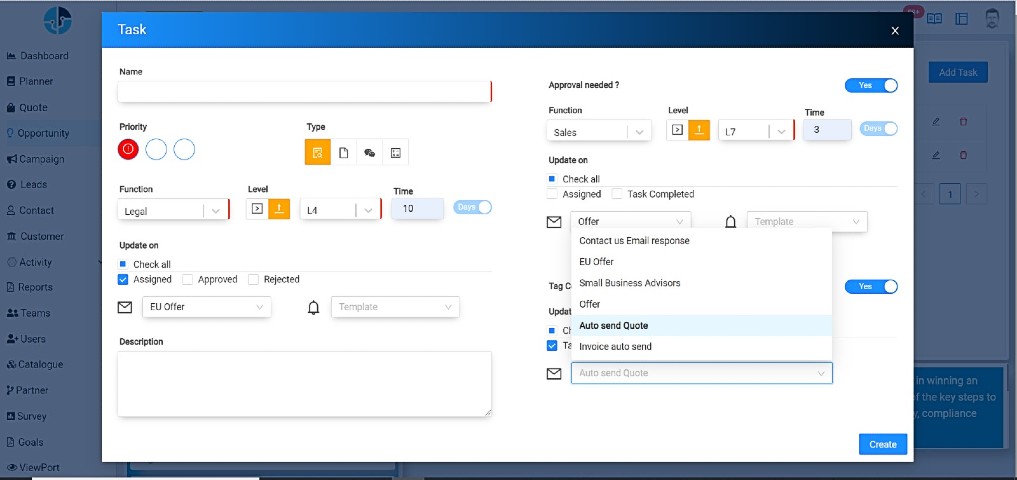 Boost productivity for enhanced efficiency
Automate processes from the front office to the back with pre-configured processes and automations to enhance productivity, collaboration and efficiency for faster turnarounds.
  Sales processes configurations combined with workflows, automation and SLA for timely opportunity closures.

  Focus on task management, approvals, SLAs and escalations.

  Email automation to share proposals, quotations for better engagments and more coversions.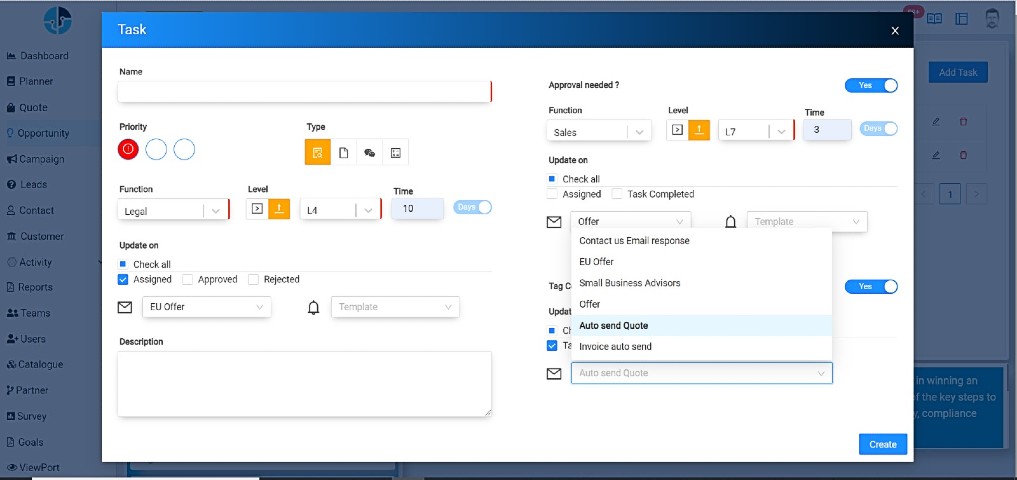 Win More Customers
Whether you're an enterprise with global footprint or a startup readying for your journey, we've got you covered.
Free 30 days trial for all subscriptions. Full access. No credit card required.